If you could name the most vital public health need facing our population, what would it be?
Perhaps your answer would be preventing COVID-19, although in the U.S. the pandemic outlook is improving as the number of infections declines dramatically. The novel coronavirus remains a serious concern, yet its status as an emergency-level issue is now debatable. You might also think about answering with heart disease, diabetes, or cancer—all of which are serious health problems to solve and prevent, but not considered crises.
But the answer, according to the experts I recently spoke with at Allina Health (Minnesota's largest nonprofit health system) is not any of the above. The biggest public health need right now is mental health services for youth.
That's right. Caring for the mental health of our nation's children is the TOP public health priority, according to the researchers at Allina.
WOW.
I know I shouldn't have been surprised by this—and in a way, I wasn't—but hearing it directly from medical experts was still earth-shattering to my core. Not only that, but given that the most urgent public health need they predict NEXT is youth substance use and abuse, I couldn't help but be gobsmacked (like I think that word was INVENTED for feelings like this!). The number-one public health priorities for now and for the future center around children, not adults. Our kids are in crisis and they need us.
This may be mind-bending information for you too—and I hope it will also be fuel for your fire as a studio owner. In dance, I believe we are truly standing in the gap for thousands of children who NEED this activity to support their mental health; kids who need to move their bodies, form bonds with trusted adults, develop friendships, build confidence in themselves, and so much more.

What you're doing today is more essential than it's ever been, and now is the time to shout it from every rooftop! Make sure your community knows about the positive effects dance can have on kids' lives. YOU are offering a service that every child can take advantage of to build healthy habits, stay resilient, and feel better about themselves. Kids need activity AND activities. They need connection. They need grown-ups all around them to cheer them on, and hold them to high standards. Whether you say this through advertising, social media, blog posts, or press releases, it is NEWSWORTHY!
I hope this is career-affirming information for you—it certainly is for me. What dance studios are doing is beyond steps and training; it's serving the public health needs of our youth. What studio owners are doing is supplying these opportunities for growth and learning and support. What teachers are doing can literally be a lifeline for kids today and in the future.
I've always believed in the transformative power of dance, and I've said it here on this blog many times. THIS is a time when I think that transformative power can save lives. Dance can be a child's safe place to fall; the place where they can express their feelings and filter out their stress and anxiety. This work we are doing MATTERS. And it matters in ways we are just now uncovering as the nation emerges from the pandemic.
Please be encouraged to keep doing what you're doing, and to hold out hope that thanks to dance, the obstacles your students experience will be surmountable … that thanks to dance, they can overcome any challenge, whether that challenge comes from life or from within.
Thank you for lifting up our youth and being part of the solution they need to be physically AND mentally strong. You're doing life-changing work. Keep it up. <3
Love,
Misty
P.S. To learn about Allina Health's initiative for supporting athletes' mental health, visit Change to Chill. It's an awesome resource for your studio!

One of the most common challenges I hear from studio owners these days is about developing their employees. They wonder what steps they should take to raise up strong leaders, perhaps even to create a full leadership team. In their small businesses, these studio owners want to hire and nurture great talent and also get them excited about the studio's mission and values.
I often find myself reminding them that if they've got people who fit the culture and take pride in their work, then they—the studio owner—NEED to prioritize those unicorns! The executive of a company has a responsibility to train and retain those excellent employees for the long-term. And a big way to do that is through professional development.
Professional development, I believe, is not just for the owner of a business. I think it's a common misconception that only the owners work on their personal growth. But ANYONE at the studio can be poised to grow! Right-hand people—the managers who are the face of the studio day in and day out—need the self-assurance and confidence boost that professional development offers. I've coached studio owners who will say, "I'd love to do more for my office manager (or facility director or lead teacher) but won't they just go looking for a 'better' job after I've given them all these resources?"
Great question. And one that many owners share … 
I always respond that while the answer is not concrete, you're in a much better position to RETAIN an awesome unicorn employee than you are to LOSE one. You WANT your people to know that you respect and trust them enough to lift them up and invest in them! It's true they may eventually move on, but also? They might stick around forever because they respect and trust YOU for believing in them in the first place.
It was with this sentiment that we launched a new program within our More Than Just Great Dancing® membership called Rising Leaders. With monthly webinars, a dedicated private Facebook group, and tons of networking, our members can now integrate their leadership teams into the MTJGD approach to business. 
This is the FIRST time we've brought together managers in this unique way. And since it's first days, this new group has been a ROUSING success! What's REALLY cool too is getting to hear first-hand how these leaders are taking what they learn and running with it. It's truly become an immersive way for our members to ensure their teams fully understand and activate the MTJGD philosophy within their specific studios.
Whether your leadership "team" is one part-time person or a group of 20 departmental leaders, investing in their education and personal growth is a worthwhile use of your resources—perhaps THE most worthwhile! 
So, my question to you today is this: What are you doing now, or tomorrow, or next month to support your studio leaders? What opportunities do they have to become MORE? To reach their full potential? What tools do they NEED to succeed at your studio?
From in-person summer training events to virtual conferences, in 2021 there are more options than ever before. And if you're interested in learning more about joining MTJGD and our Rising Leaders program, just click here!
Today I'm wishing you a clear-headed and heart-filled path to surrounding yourself with the right people, doing the right work, for your business to be healthy and strong. You'll never regret the investment you make in those who stand by your vision and mission. <3
Love,
Misty

You might be surprised to learn that I don't have email on my phone. At all.

I used to though, and I became a slave to it.  

I would literally wake up in the morning and reach for my phone.  So within five minutes of the new day, I would be in reaction-mode to what I'd just read.  And it didn't matter whether what I read was positive or negative or somewhere in between; what mattered was that it was on my mind when I needed to be focused on something else – like getting my kids off to school.

One time, in particular, stands out. I received an email with a concern from a studio parent.  It was a totally solvable problem, something I had no problem communicating about, but still, it followed me around ALL DAY because it was the first thing I saw.  Ugh! Resetting my focus seemed to take forever, even AFTER I had responded and the issue had been fixed.

Not long after that, I took a personal development course by my friend and mentor Darren Hardy called Insane Productivity.  During the lessons, we did a deep dive into our personal distractions. Of course, email was a big one for me. (P.S. If you'd like an intro to Darren's work, please email me. It's the BEST!)

I realized that having email on my phone was encouraging me to do more email, which was … you guessed it … creating more email.  
And not only that, all those emails were sticking with me throughout the day, cluttering up my mind like too many post-it notes.

It's like every time I would get an email, I would send an email, and then those emails were getting together and having little email babies.  And the email babies were crying and needed to be fed ALL THE TIME. The more I did, the more there was to do!

The cycle was maddening.  And exhausting. I didn't even know how much it was affecting me until I stepped back from it.  

Shortly after studying Insane Productivity, I was setting it up a new iPhone and it dawned on me that I didn't know my email password.  I was literally opening up my laptop to go find it, when I realized that I didn't HAVE to set up email on my phone at all. So I just chose NOT to.

That's it.

The miracle of all this is that now I'm not in my email as much and so I get less email!  It's truly transformed my focus to be more intentional with my emails, both with reading them and responding to them.

And so my challenge to you is this, business owner to business owner: If you are like me and easily distracted, and you sometimes find yourself so deep into your email that it takes all day to climb out, take the plunge and get it off your phone.  Rip the Band-Aid and just do it.

Give yourself the opportunity to see what life is like without the constant interruptions and temptations to check.  See what your focus is like without carrying around the email baggage (or babies!) that the day used to bring.

I'm pretty sure you'll be happy with the results … OK, not just happy.  FREE.

I know I feel that way, and now I can see that my daily life is simply better for it.  My focus, my family, and my business are all reaping the benefits. It can totally benefit you too.

Love, Misty

Last year my family made a REALLY big decision.  
We agreed to set up a second household in Chicago (about five hours away) so my daughter, Isabella, then a junior in high school, could pursue her passion for dance at Beyond Words Dance Company.  
It was a risk; a test of both logistics and faith.  But I also felt confident in it. In her.
I'm proud to say now that the journey has been amazing for Isabella, and we are fully happy with this decision to support her dance journey.  That journey continues into her senior year in mere weeks. And the path so far has been filled with many gifts beyond the amazing dance training.
It's a gift of TIME.  What a blessing for her to be able to spend quality time and learn lessons from her grandma, who gave up her retirement to be Isabella's Chicago roommate.
And a gift of INDEPENDENCE.  She navigates living independently in so many ways.  From laundry to making meals, this quasi-college experience is a major stepping stone.
Plus a gift of PREPAREDNESS.  Attending a large school in a large city means growing her self-reliance and responsibility (and driving skills!).  
It's a gift of ADAPTABILITY as well.  Learning a new school system with two campuses and a new class and rehearsal schedule means jumping in with both feet.
There's also been a gift of FRIENDS.  Making new ones and appreciating the old ones; she's learning how to do both with grace.
And of course, a gift of FAMILY.  It may seem counterintuitive, but the distance allows her to look forward to spending time with her parents and four brothers.  That quality time for us may be limited but it's VERY, VERY special.
I get a little choked up writing this, because the gifts don't stop with Isabella.  One of the biggest gifts I'm receiving is as a dance mom. A couple of months ago, I got to sit in the audience with other dance families and actually watch a recital for the first time ever!  
Now, that might not seem like a big deal to a lot of people, but I'm pretty sure every teacher and coach out there understands.  If you've ever miss your own child's events to help other people's children succeed at theirs, you know what I mean. It was an awesome feeling to be there for Isabella just as her mom.
And do you know what else was awesome at that show?  Isabella enjoyed a surprise visit from some of her biggest supporters, her former teachers from MDU and my mom, her Grammy. To see Isabella see them made my eyes water like crazy.  It was a beautiful moment.
This journey has not been without its challenges, but the positives far outweigh them all.  I can't wait to see Isabella's growth from here as her senior year begins. I feel so privileged to watch her dance through this season of life.
What a gift dance is, for sure.  But also? What unexpected gifts dance can bring in our lives!  
Love, Misty
PS I want to give a special thank you to her new teacher and mentor, Kate Jablonski, and the entire Beyond Words Dance Company for welcoming her into their dance family. Some kids are lucky to experience the love and care of one dance family. Thanks to these amazing people, Isabella gets TWO <3.
One of the most important questions in life that you could ever ask is:
"Who do you know that I should know?"
Today I want to introduce you to someone you should definitely know – my personal mentor, former publisher of SUCCESS Magazine and NYT bestselling author, DARREN HARDY.
Having Darren as my personal mentor changed my life. The BIGGEST reason I have been able to build several successful businesses while raising five children is because of his guidance and mentorship.
In fact, the whole concept for More Than Just Great Dancing® – a business that has a positive influence on over 72,000 dancers per week – was born during a mentoring session with Darren Hardy.
Darren has had such a profound influence on my business and personal life, I asked him if I could introduce YOU to him, too. In fact, I've already told him about the positive influence that you are having on hundreds of thousands of kids each week! He is very familiar with the challenges we face as entrepreneurs, dance teachers and studio owners and he wants to help us succeed. All of us!
As a personal favor to me, he is going to GIVE YOU two modules of his award winning Insane Productivity course for FREE.
All you have to do is click here, Darren's A-Team will do the rest.
This is the exact same course my own team has gone through to ramp productivity and to put an end to distractions, procrastination, tyranny of the urgent and drifting from what we know are our most important activities.
This offer is only good until 6pmEST on Friday so don't miss out. There won't be another offer THIS GOOD! Sign up today:
http://bit.ly/HelpingTheTribe
To your SUCCESS,
Misty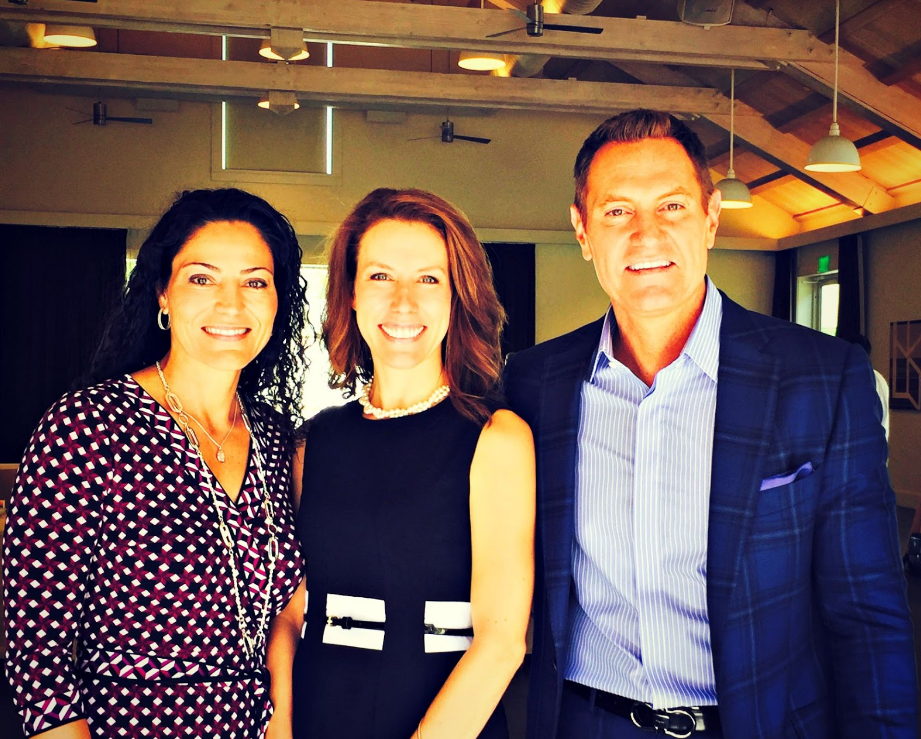 10.  Entrepreneurs educate themselves more than they entertain themselves
Employees entertain themselves more than they educate themselves
9.    Entrepreneurs have an empowering perspective of failure
Employees see failure as bad
8.    Entrepreneurs are solution finders
Employees are problem finders
7.    Entrepreneurs know a little about a lot
Employees know a lot about a little
6.    Entrepreneurs give and receive praise and correction
Employees don't praise and avoid correction
5.    Entrepreneurs say "The buck stops here"
Employees say "It's not my fault"
4.    Entrepreneurs build wealth
Employees make money
3.    Entrepreneurs fly with eagles
Employees peck around with chickens
2.    Entrepreneurs look into the future with expectation
Employees look into the past to the way things were
1.    Entrepreneurs take risks because of faith
Employees play it safe because of fear
I got this list in the mail from a friend of mine, Mike Stromsoe, who owns an insurance agency coaching program called the "Unstoppable Profit Producer Program".  The point is simple…if you want your business to start producing great profit, you have to stop running it like an employee and start approaching it like an entrepreneur.  After all, if you don't run your business with the mindset of an entrepreneur, all you have created for yourself is a JOB, but without the guaranteed paycheck and without the ability to walk away:)  It's a daily choice of mindset…choose wisely!
Recently I conducted an interview with Melanie Gibbs, owner of Boca Dance Studio in Boca Raton, FL.  I met Melanie when I spoke at Rhee Gold's DanceLIfe Conference last summer in Phoenix.  I have been mentoring with her since February and she recently became a Founding Member of More Than Just Great Dancing™.  Not only that, but she has become a real friend.  I have visited her studio once and she has visited my studio in Wisconsin twice.  I am so happy to introduce this dynamic woman to you!
MTJGD:  How long have you owned the studio?
Melanie:   8 years.  We bought is from a longtime dance community friend who was retiring and we were at a point in our careers where we were ready to stabilize financially and time-wise.
MTJGD:  What is your favorite thing about owning a studio?
Melanie:  From a business perspective, the time flexibility. From a personal/fulfillment perspective, the opportunity to work with kids every day (basically playing for a living, LOL)!
MTJGD:  What is your biggest challenge as studio owner?
Melanie:  My biggest challenge is balancing the studio owner's many roles: marketing, accountant, therapist, teacher, human resources manager, etc. Knowing when I will be best utilized in each role is a challenge.
MTJGD:  Why did you become a MTGJD studio?
Melanie:  I realized that I wasn't going to get where I wanted to go by myself – it was a huge relief to find an organization that spoke DIRECTLY to my needs and gave me a model that I could put into place immediately.   I feel like other organizations are so big and out of touch with the individual studio owner that they were never really considerations for me. I was attracted to the small, personal nature of MTJGD and the idea that it could give me ideas and techniques that could be implemented now and could be tweaked to fit my studio.
MTJGD:  What is you goal for the next 3 years and how will MTJGD help you get there?
Melanie:  Financial freedom and significance in the community. These two things are "tentpoles" of the program and I know I'm already on my way.
MTJGD:  What is the best advice you have for other studio owners? 
Melanie:  Step out of the classroom or from behind the desk, even for a short time. Give yourself perspective on your business and see yourself as the CEO, not the janitor. This doesn't mean you don't pitch in and work, it just means you're working with a different purpose. Get out of the task mentality and get into the management mindset – this was SO hard for me but it made a HUGE difference in my business!
MTJGD:  Is there anything else you would like studio owners to know?
Melanie:  I have only been behaving differently for probably six months, but already I see a huge change in my business and I know people see a change in me. I am viewed as a leader now much more than I used to be – I am pushing myself every day to do the difficult, scary thing instead of the easy thing and I feel the difference. My enrollment is already at 260 in my first week of classes – a big number for us! I view decisions through "owner glasses" now instead of "employee glasses"….thank you for everything!