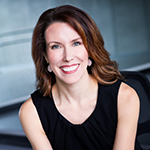 "We don't teach kids to make great dancers, we teach dance to make great kids."
Misty Lown
---
Our mission
At MTJGD™, we offer our affiliated studios the advanced tools, resources, and coaching they need to achieve the highest standards in the industry. Beyond membership, we strive to be a positive influence on the greater dance industry by creating unique educational opportunities for all.
Our values
With integrity at our core, MTJGD™ is an organization of innovation, leadership, education, and above all, community. Our team has a passion for top-notch service and a talent for building a sense of community and camaraderie amongst our affiliated studios. Our members are lifelong learners who seek to lift up and nurture their studio employees, clientele, and the communities they live in.
How we serve
MTJGD™ is committed to best practices in safety and wellness, communication, teacher training, studio management, and community involvement. We serve members from around the globe with our tiered membership levels that include:
Leadership resources, financial calculators and tools for success

Graphic design templates and custom services

An invitation to our members-only Facebook forum

Access to personal 1:1 coaching with our MTJGD Certified Coaches™

Group coaching with Founder Misty Lown

Annual live events (always with fresh content!)
The MTJGD Safer Studio™
MTJGD™ members have access to the Safer Studio™ guidelines—customizable recommendations for safe and healthy best practices to implement during today's challenging times. By implementing a Safer Studio™ model, affiliated studios can prioritize their staff and students' well-being with a hierarchy of measures that can be tailored to adhere to local, state, provincial, or national guidelines.
About Misty 
Misty Lown is the founder of More Than Just Great Dancing!®, which has a positive impact on 100,000+ dance students worldwide each week. A large part of Misty's sky-high energy level is rooted in grassroots charitable giving. Misty's Dance Unlimited, founded in 1998, has provided over $500,000 in combined cash and studio scholarships through its 501(c) 3 nonprofit, A Chance to Dance Foundation.
As an industry leader, coach, and sought-after keynote speaker, Misty shares her methods of creating a professional environment where people learn and grow from the life experiences lived in the dance studio. Her speaking engagements have included the PULSE Teachers Convention, Hollywood Connection, Dance Teacher Web, Dance Teacher Summit, and the DanceLife Teacher Conference. She has also been the keynote speaker for the Australian Teachers of Dancing Convention and Victorian Dance Festival in Australia, the Dance Teacher Expo, the Entrepreneurial Leaders Organization in Canada, and Achieving Leadership Excellence in the US Virgin Islands.
In addition to MDU, Misty owns a dancewear store, a real estate development company, and a self-storage business. She is the author of an Amazon #1 Bestseller, One Small Yes, and is a 2020 member of the Forbes Small Business Council.
Misty's favorite part of the day is spending time with her husband, Mitch, and their beautiful children: Isabella, Mason, Sam, Max, and Benjamin.