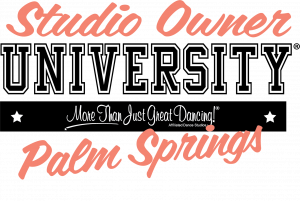 Dates & Venue:
January 29-31, 2019
The Westin Mission Hills, Palm Springs, CA! Book your hotel stay HERE.
Register Today!



Studio Owner University® is the industry's first university-styled training course designed just for dance studio owners.
You will be fully immersed in cutting edge marketing, life changing financial tools, and legacy leadership training that is guaranteed to revolutionize your business. You and your business will never be the same! We have more options then ever for your complete SOU Experience! Check out all of our amazing add-ons including, Answered Series, Graphic Design Services, SOU Masters Day and a Keynote with John Norlin!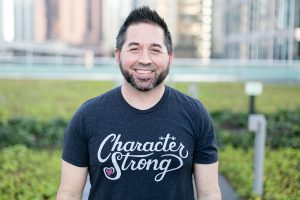 Who May Attend?
Studio Owner University® is open to studio owners only. We encourage office personnel or significant others attend as guests; please note they must be registered by a studio owner and the first guest is FREE!
Don't Miss Out!
Cancellation Policy:
By registering for Studio Owner University® you are agreeing to the following:
In the event of cancellation within 90 days prior to the event, the reservation will be subject to a cancellation fee. Cancellation needs to be received in writing 90 days prior to the event to avoid penalty. No-shows are considered a cancellation zero days before the event and are subject to a cancellation fee. "Early Departures" are not eligible for a refund. In the unlikely event that SOU is cancelled due to a state of emergency, force of nature, act of god, act of war, or any other reason out of our control, a full refund of registration fees will be provided.
Cancellation 90 days prior to the event – No Charge
Cancellation 60-89 days prior to the event – $200 Cancellation Fee
Cancellation 30-59 days prior to the event – $350 Cancellation Fee
Cancellation 0-29 days prior to the event – $500 Cancellation Fee
Questions?
Please email our Event Director, Krisa Roggensack, [email protected] We look forward to seeing you in sunny California!