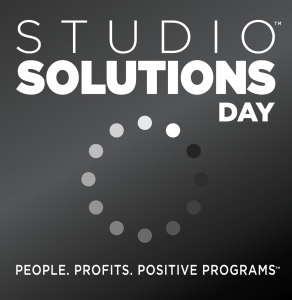 Date & Venue:
April 24, 2017, September 18, 2017 or November 13, 2017
Onalaska, WI
More Than Just Great Dancing® Studio Solutions Day.
Ready to buckle down and take your studio owner education further than ever before? Come join us in La Crosse with Misty and her team for this unique deep-dive, intensive training for your studio! This is YOUR time to hone in on your studio's specific obstacles, receive on-target teachings, in-person coaching with Misty and so much MORE!
Unlike the comprehensive overview of topics covered at SOU, Studio Solutions Day is a laser-focused event, dedicated to ONE topic for the entire day. Based on your feedback, we have identified your top three pain points as a studio owner: Enrollment – April 24th, Marketing – September 18th and Finances – November 13th and it's finally time to turn these pain points into GAIN POINTS.
Who May Attend?
MTJGD Studio Solutions Day is only open to More Than Just Great Dancing® members and their managers. MTJGD Members are invited to bring the staff of their choice. There's only space for 5 studios for each date, so register TODAY.
Don't Miss Out!
Questions?
Please contact us. We look forward to seeing you in Onalaska!