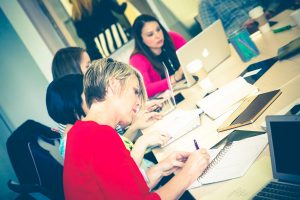 Date & Venue:
June 28, 2017
Onalaska, WI
More Than Just Great Dancing® Sales Force Training.
Ready to transform your team into a powerful steam engine for sales and growth? MTJGD Sales Force Training is here!
Give your business a radical sales facelift, increase your ROI, convert more clients and mold your team into masterful sellers!
Sales Force Training is an intense training for high-performance teams who are ready to put their sales into high gear on the fast track to success! MTJGD Sales Force Training is for studio owners, managers, leadership teams and staff members at every level of your organization.
"I've always said that everyone is in sales. Maybe you don't hold the title of salesperson, but if the business you are in requires you to deal with people, YOU my friend, are in sales." – Zig Ziglar
Through a proven combination of sales theory and results-driven methods, you'll revamp your entire sales process from lead capture to new client!
Training topics include:
Discovering your authentic sales style

Conquering sales fear and aversion

Identifying ideal buyer personas for your product and market

Exploring ground-breaking prospecting tools for success

Generating leads that convert to clients

Increasing profits and ROI through compelling sales processes

Learning key concepts for overcoming buyer objections and closing deals

Designing achievable sales goals

Creating a comprehensive annual sales plan

Retaining relationships and renewals
Get on board! Space is extremely limited for this highly individualized training. This is the training of the YEAR! You won't want to miss it!
Who Can Attend?
MTJGD Sales Force is only open to More Than Just Great Dancing® members and their managers.
Don't Miss Out!
Questions?
Please contact us. We look forward to seeing you in Onalaska!