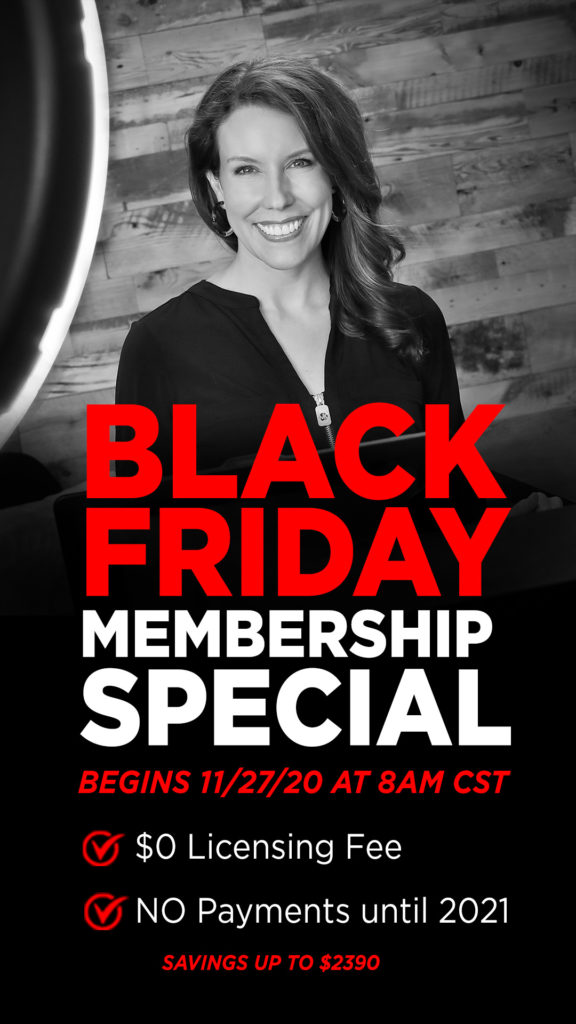 Set your alarms on FRIDAY because the best deal of the year is coming your way!

As a More Than Just Great Dancing!® Member you will benefit from the training, coaching, & support from our team. We will roll back our sleeves to guide you through the challenges of your business. The dance industry has seen far too many studio owners succumb to the disappointments of 2020. As we're entering into the final days of this difficult year, we want to give you the tools you need to thrive in 2021 and beyond.

How it works:
★ Apply for membership ON FRIDAY at 8 am CST. You will need to know what level you are going to apply for so be prepared 🙂
★ Provide a valid credit card after application (no fees taken until 2021)
★ First 5 to apply on Friday receive a DOORBUSTER valued at $478 (but worth way more that the monetary price)!
Any questions? Reach out to our Director of Member Experience, Mary!
Send an email to mary@morethanjustgreatdancing.com OR
book a phone call to chat about what we have to offer!