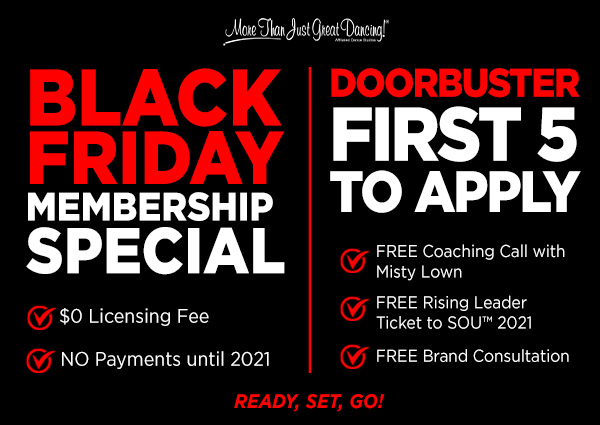 Today is the day to take the jump and join! You will not regret joining this community of authentic, resilient, and supportive studio owners!
As a More Than Just Great Dancing!® Member you will benefit from the training, coaching, & support from our team. We will roll back our sleeves to guide you through the challenges of your business. The dance industry has seen far too many studio owners succumb to the disappointments of 2020. As we're entering into the final days of this difficult year, we want to give you the tools you need to thrive in 2021 and beyond.
Need help choosing what level to apply for?
You can look at our membership levels HERE or reach out to our director of member experience, Mary,
at mary@morethanjustgreatdancing.com or text/call 608-738-3805