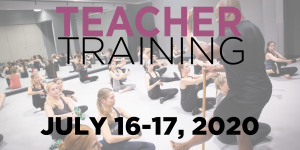 Join us for the 6th annual MTJGD™ Teacher Training!
Teacher Training™ is an overall teacher development tool and focuses on key concepts like Building a Better Dancer, Technique Tutorial, Classroom Management, Parent Communication Etiquette, Dancer Development, Safe Conditioning and Strengthening, as well as Master Classes and MORE. Teacher Training™ is only open to More Than Just Great Dancing® members and their teachers.
Registration is now open for More Than Just Great Dancing!® Members! Head over to the member dashboard for registration information HERE.
Benefits of our Teacher Training:
Aligning your team with the MTJGD™ vision
Networking and friendships with like-minded teachers from all over the world
Inspiration for lesson planning and choreography
Classroom management training
Child development education
Teaching Technique with Richard Smith!
More than just dance teaching tips- how to teach the whole child, contribute to a thriving studio environment, and make a difference in the lives of those you teach!
Don't miss out!