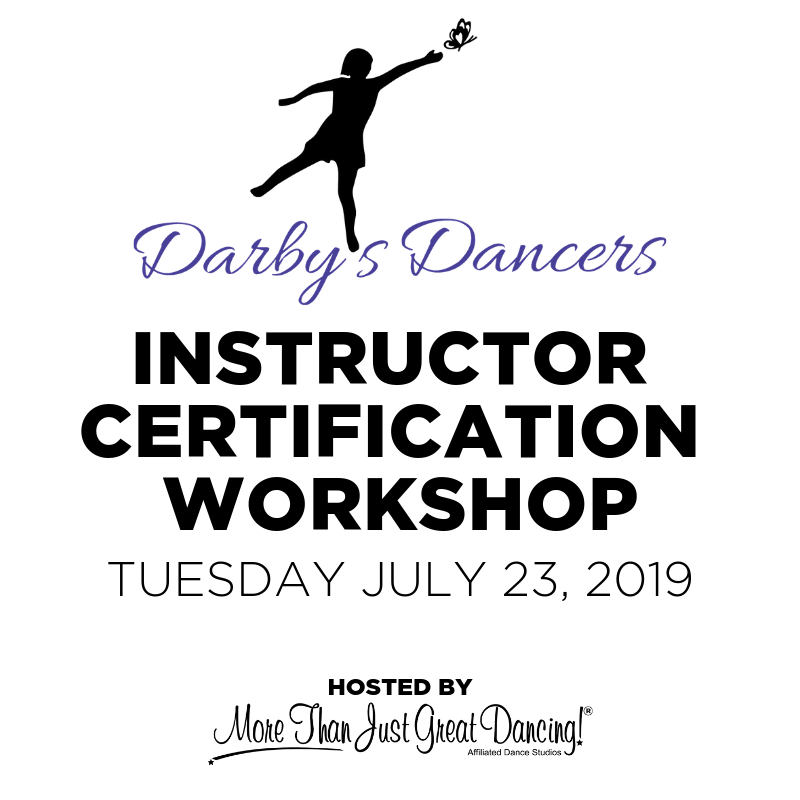 Darby's Dancers Instructor Certification Workshop
Date: July 23, 2019
Location: Onalaska, WI
Darby's Dancers is a 501(c)(3) organization founded by the parents of Darby Jones of Huntsville, Alabama. Darby's Dancers provides an opportunity for children with special needs to participate in the performing arts through dance education.
Don't Wait!
Register HERE! Email Valerie Jones, [email protected], for more information!
Questions?
Please contact our Director of Events, Krisa Roggensack, [email protected] We look forward to seeing you in Onalaska!