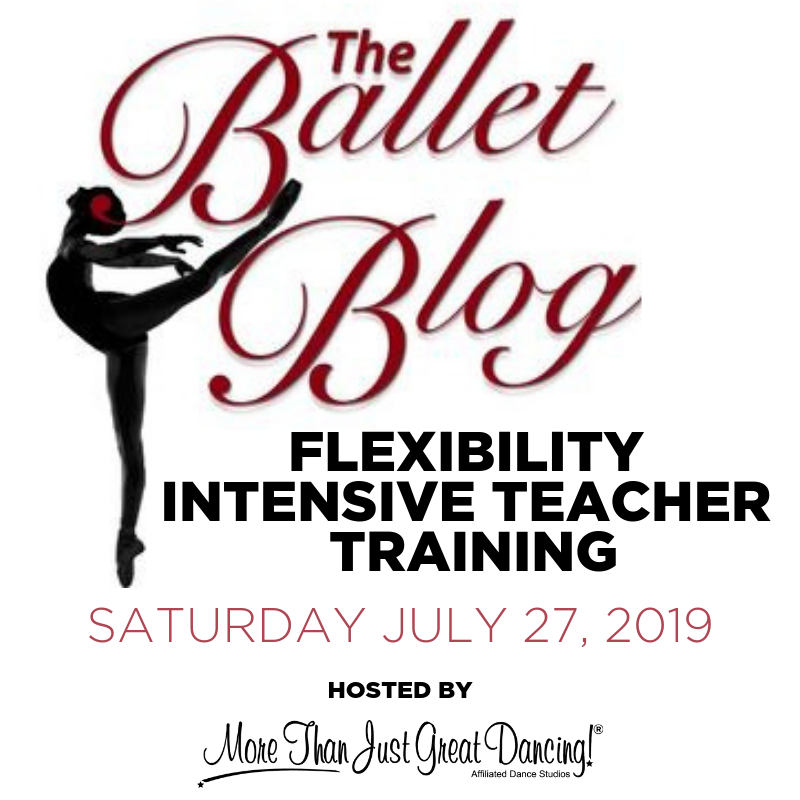 The Ballet Blog Flexibility Intensive Teacher Training
Date: July 27, 2019
Location: Onalaska, WI
This course aims to give dance teachers, therapists, pilates and yoga instructors a range of suitable exercises, stretches and fascial mobilisers that will help their students achieve their best possible range. Since the science behind flexibility has changed, it only makes sense that the methods we use to increase flexibility change too.
Don't Wait!
Register Today: https://www.theballetblog.com/shop/flexibility-intensive-teacher-training-intensive-winconsin-usa/
Questions?
Please contact our Director of Events, Krisa Roggensack, krisa@morethanjustgreatdancing.com. We look forward to seeing you in Onalaska!