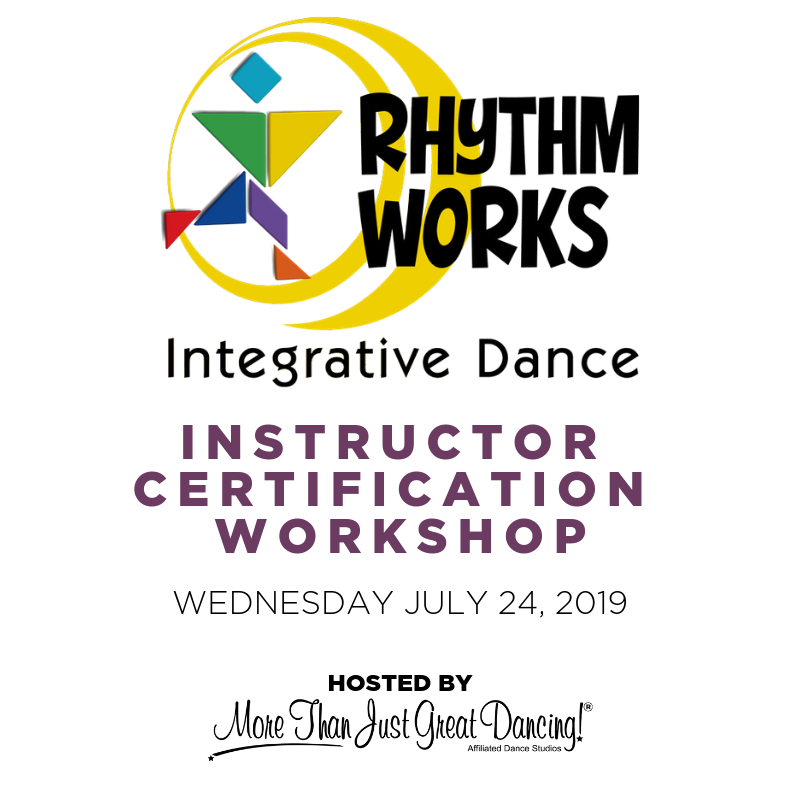 Rhythm Works Integrative Dance Instructor Certification
Date: July 24, 2019
Location: Onalaska, WI
Rhythm Works Integrative Dance is a rhythm and dance program that incorporates evidence-based practices from sensory integration, applications to physical skills, and behavioral strategies. While the focus in on teaching students with learning differences and special needs, the program is also applicable to people of all ages and capabilities!
Don't Wait!
Register Today: https://rhythmworksid.com/product/rwid-hybrid-instructor-certification-course/
Questions?
Please contact our Director of Events, Krisa Roggensack, krisa@morethanjustgreatdancing.com. We look forward to seeing you in Onalaska!