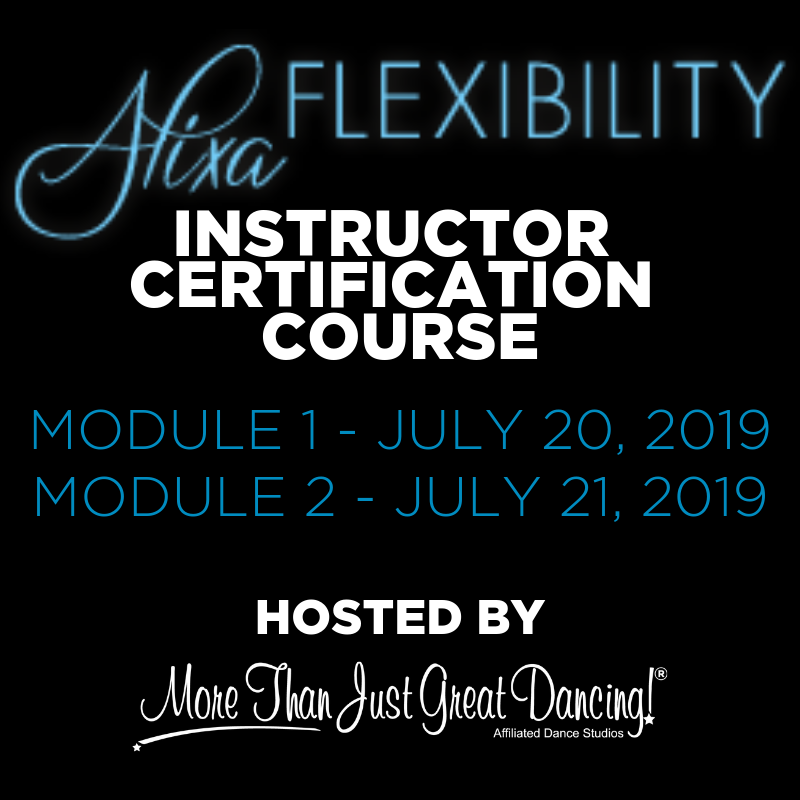 Date & Venue: July 20 & 21, 2019 Onalaska, WI
MODULE 1 FOCUSES ON:
• Building a proper flexibility foundation
• Improving students who are tight or who have stopped progressing
Lots of work on injury prevention, lesson planning, proper spotting, and how to get started!

MODULE 2-6 RAISE THE LEVEL OF FLEXIBILITY & TECHNIQUE WITH EACH COURSE.
Courses use live demos, and instructors see how students react to different exercises, how to identify different alignment issues and ways to fix them, learn about the emotional aspect of stretching (i.e.. holding tension in different parts of the body, dealing with perfectionist students, having students seem very inflexible because they are holding so much stress/insecurity in their bodies etc), and study how important the brain-body connection is in stretching.
Register Today
Don't Miss Out!
Questions?
Please contact our Director of Events, Krisa Roggensack, krisa@morethanjustgreatdancing.com. We look forward to seeing you in Onalaska!